In loving memory of Henry
This wonderful boy will always be very special to all of us at Dalmatian Rescue. This happy boy loved Ritz crackers and was a friend to all. When he entered our program, he couldn't even walk due to three slipped discs in his spine. The excellent surgical team at the Dallas Surgery Center successfully repaired two of the damaged discs and Henry was making a very successful recovery. We saw him regain the ability to walk and were hoping that he would soon find his forever home. Unexpectedly, he had a sudden setback and passed away on May 5, 2010.
Henry never found the home he truly deserved but he will always be in our thoughts and will be missed by all who had the privilege of knowing him.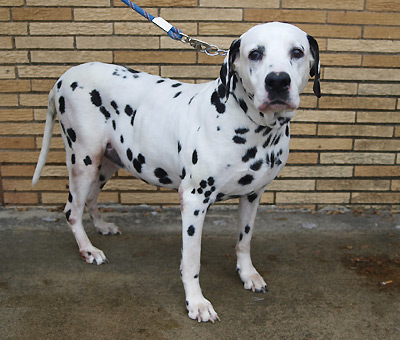 Henry went to the Rainbow Bridge on May 5, 2010