In loving memory of Marley
Marley was abandoned at the Arlington Animal Shelter by his original owners when he was ten years old. This wonderful, gentle boy got a second chance when we convinced the shelter to release him to rescuye and then adopted him on March 7, 2005.
Marley had been an outdoor dog for most of his life, but he finally got to live the life he deserved, complete with a warm blanket top sleep on next to the fireplace. He was a wonderful companion for the rest of his life.We will always remember the joy that Marley brought to our life and look forward to seeing him when we meet again at the Rainbow Bridge.
Robin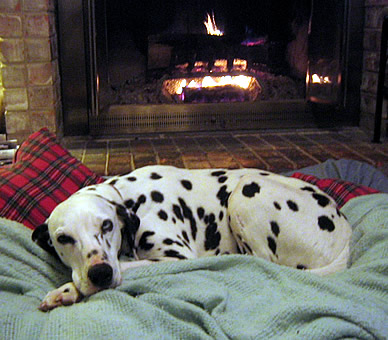 Marley found his forever home on March 7, 2005